Why is it worth investing in an air humidifier, or gadgets that make it easier to take care of potted plants
2019-03-11
Usually, it wouldn't be unfair to say that house plants are a bit like little children. We have to take regular care of them and that too through all the stages – right from flowering phase to all the way upto their entire growth cycle. For pleasant and desired growth of the plants, it is essential to maintain a wonderful, beneficial and peaceful atmosphere all the time. For all living beings (except the anaerobes), survival without oxygen is impossible because it is the most wonderful food. The same is true in case of plants as well. Plants repay their good conditions for good – purifying the air against harmful compounds. Yet, it is essential to properly moisten the plants so as to keep them functional for longer period of time. How to make it happen?
Bad climate at home is not good for plants
Contaminated air in the home has several adverse effects on the health and overall well-being of the people residing in it. For instance, too low humidity levels cause a lot of troublesome conditions such as burning eyes, frothing lips, dry mucosa of the throat and nose, headaches, sleep problems etcetera.
To get rid of such problems, the most effective way is to regularly air the rooms. Residents of cities are seen to be suffering from air problems more because they expect everything around to be pleasant and better, but the opposite happens, i.e. their home interiors get smoky, poisonous air. Fortunately, plants are the curer of such problems. They take in all the poisonous gases from the environment and filter everything diligently in order to give only what is healthy and needed for life.  To make sure that the plants purify your environment for you, it is essential that you also take very good care of your plants and keep them in growboxes to keep them healthy.
What humidifier should I recommend?
There are several conditions that are required to be ensured within a growbox, and air humidification is one of them. You can possibly use specially designed devices such as MIST PRO 8 air humidifiers. This ultrasonic humidifier has an antibacterial tank and is very easy to clean and maintain. What's more, it is equipped with a bottle for diffusing essential oils in order to maintain a peaceful, relaxing aura in the entire apartment.
Another good humidifier is MIST + 4000. It has similar reliability and quality as the previously described model. What makes both these models special is that they have inbuilt intelligent devices to monitor the water levels. Once they run out of entire stock of water poured into them, they automatically turn off, elimination the chances of malfunctioning due to humidifier running without any liquid in it.
Life-giving carbon dioxide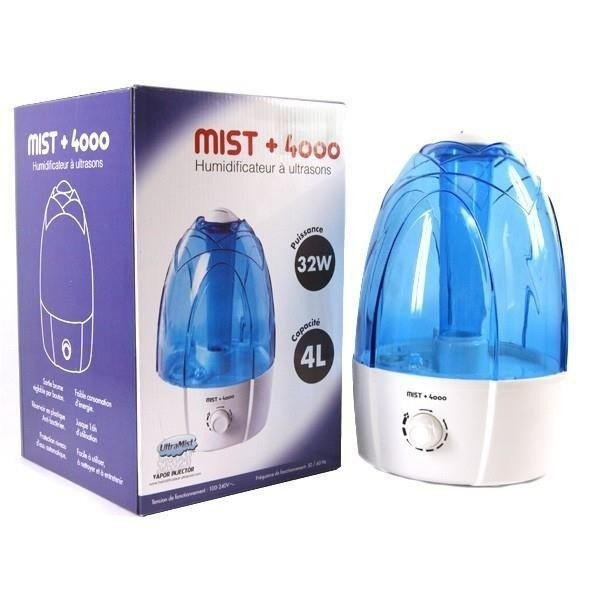 Presently, there are bunch of people who use traditional pots for growing plants. However, most of them have already started using Growboxes for this purpose. These wonderful small greenhouses are gaining popularity so fast because they create and maintain ideal conditions for living. They not only optimally adjust to temperature, humidity and lighting intensity, but to CO2 content as well. For beginners, it can be a bit tricky to judge the amount of CO2 in the growbox. Hence, CO2 Bag was invented. It is a small, inconspicuous bag, which generates a life-giving dose of carbon dioxide for plants. These bags are very useful because they provide 24 hours supply of CO2, which is essential for the plants. One CO2 can serve its purpose for a period of 3 months. Therefore, you do not have to use expensive regulators or fill the cylinder during those 3 months. When CO2 Bag comes into contact with oxygen, it automatically starts the production of CO2. All you need to do is make sure that the air is as valuable as possible, that is, moisturized.
Growing accessories
Other than all the above-mentioned gadgets, it is equally important to invest in a special accessory for the growbox, so as to assess whether or not our activities are having the desired effect. For this purpose, we recommend the x60 microscope with LED lighting for plant observation and the digital Thermo-Hygrometer XXL Mammoth for precise measurement of temperature and humidity in the grow room. These devices have really large display, which makes it easy to read the measurements without any problem. For those who want an alternative to the ones mentioned above, interesting options are pH / EC Meters from ADWA.
Use these gadgets and easily convert your amateur, inconspicuous plot into a lively and truly lush garden in no time.